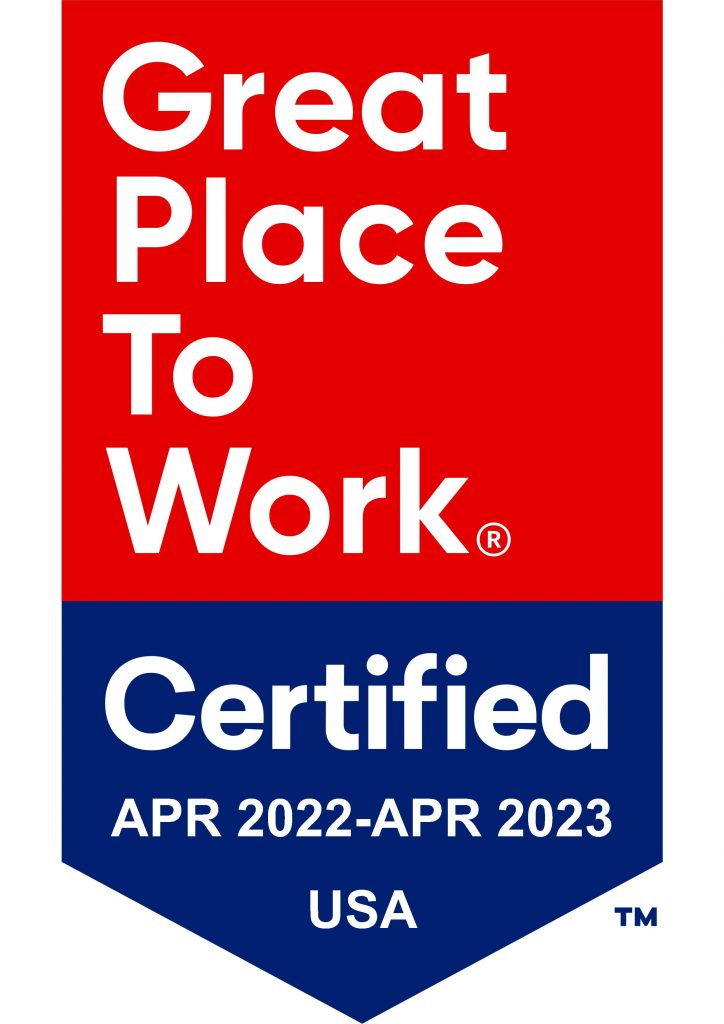 806 Technologies has officially been recognized as a "Great Place to Work" as of April 2022. This year, 100% of employees said that it's a great place to work – 43 points higher than the average U.S. company.
Other highlights from our survey results include:
100% of employees said that they are offered training or development to further themselves professionally.
100% of employees said that "management is honest and ethical in its business practices".
100% of employees said that "executives fully embody the best characteristics of the company".
100% of employees said that "management hires people who fit in well here".
100% of employees said that "management would lay people off only as a last resort".

Great Place to Work® is the global authority on building, sustaining, and recognizing high-trust, high-performing workplace cultures. They examine thousands of the best workplaces around the globe, and they survey millions of employees.
The Great Place to Work Certification™ is the most definitive "employer-of-choice" recognition that companies aspire to achieve. It is the only recognition based entirely on what employees report about their workplace experience – specifically, how consistently they experience a high-trust workplace.
This Certification™ is recognized worldwide by employees and employers alike and is the global benchmark for identifying and recognizing outstanding employee experience. Every year, more than 10,000 companies across 60 countries apply to get Great Place to Work-certified.
806 Technologies is hiring!

Looking to grow your career at a company that puts its people first? Visit our Careers Page to learn more.
806 Technologies is an education software company dedicated to creating a world of innovative schools by streamlining administrative paperwork. 806 Technologies offers LEA administrators a full suite of software solutions, including Plan4Learning, Title1Crate, SCE Crate, SpEd Crate, and Safety Crate. Our educators provide professional learning on improvement planning, strategic planning, products free up more time in administrators' days so that they can get back to focusing on what matters most – their students.
ABOUT GREAT PLACE TO WORK®
Great Place to Work® is the global authority on workplace culture. Since 1992, they have surveyed more than 100 million employees worldwide and used those deep insights to define what makes a great workplace: trust. Their employee survey platform empowers leaders with the feedback, real-time reporting and insights they need to make data-driven people decisions. Everything they do is driven by the mission to build a better world by helping every organization become a great place to work for all.