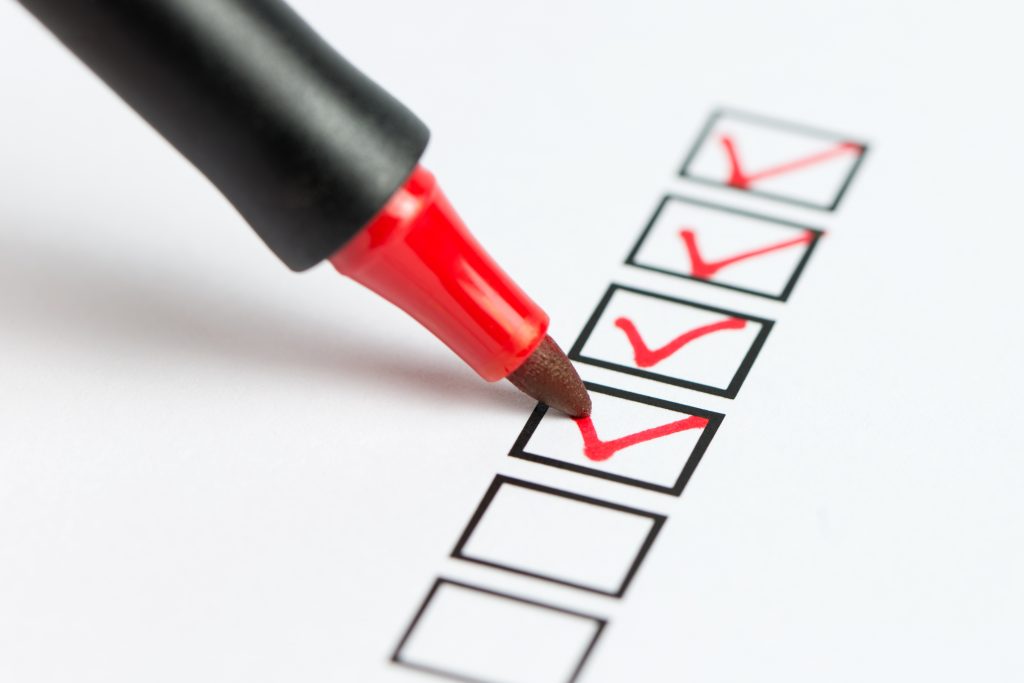 As a Federal Programs Director, you're busy all year – and the end of the year is especially hectic! Here's a simple to-do list to close out your federal programs for the year, and prepare for the next year.
Preparing for the end of the fiscal year:
#1 – Conduct program evaluations for each funding source and write a summary of that evaluation.
Plan4Learning Users: Program evaluations can be printed by fund source in the Advanced Printing Option report. Choose the Formative Review with Notes Report.
#2 – Evaluate the services provided to non-public schools.
#3 – Evaluate the effectiveness of your parent and family engagement program.
Remember to include all stakeholders in the evaluation.
#4 – Submit a final amendment to current year grants, if allowable.
#5 – Calculate the amount of current year budgets which may be left unspent by June 30th.
#6 – Attend state-level training for submitting federal grants.
#7 – Collect semi-annual certifications for Title I personnel.
#8 – Review required documentation for Title I and all federal programs.
Maintain all documentation for federal programs for 5 years (7 years if you have carryover funds).

Title1Crate District Users: Stay current in reviewing documents in the Review Section. Lock the current school year (Preference > Lock School Year) after all district and campus documentation has been accepted.
Preparing for the beginning of the new fiscal year:
#1 – Use the program evaluations to identify the priority needs in the comprehensive needs assessment process.
#2 – Conduct non-public school consultation meetings.
#3 – Review and revise parent and family engagement policy and school-parent compacts.
Remember to include all stakeholders in the evaluation.
#4 – Send campus projected planning amounts for the coming year.
#5 – Require campuses to submit a planning budget based on identified needs for the coming year.
#6 – Review and update the policy and procedures for supplement, not supplant.
#7 – Prepare grant application and submit by the required timeline.
#8 – Develop district and campus improvement plans with appropriate stakeholders.
Be sure to document the use of all federal funds at the strategy/action level.
#9 – Determine distribution methods for improvement plans, parent and family engagement policies, and school-parent compacts.

Want to download this checklist?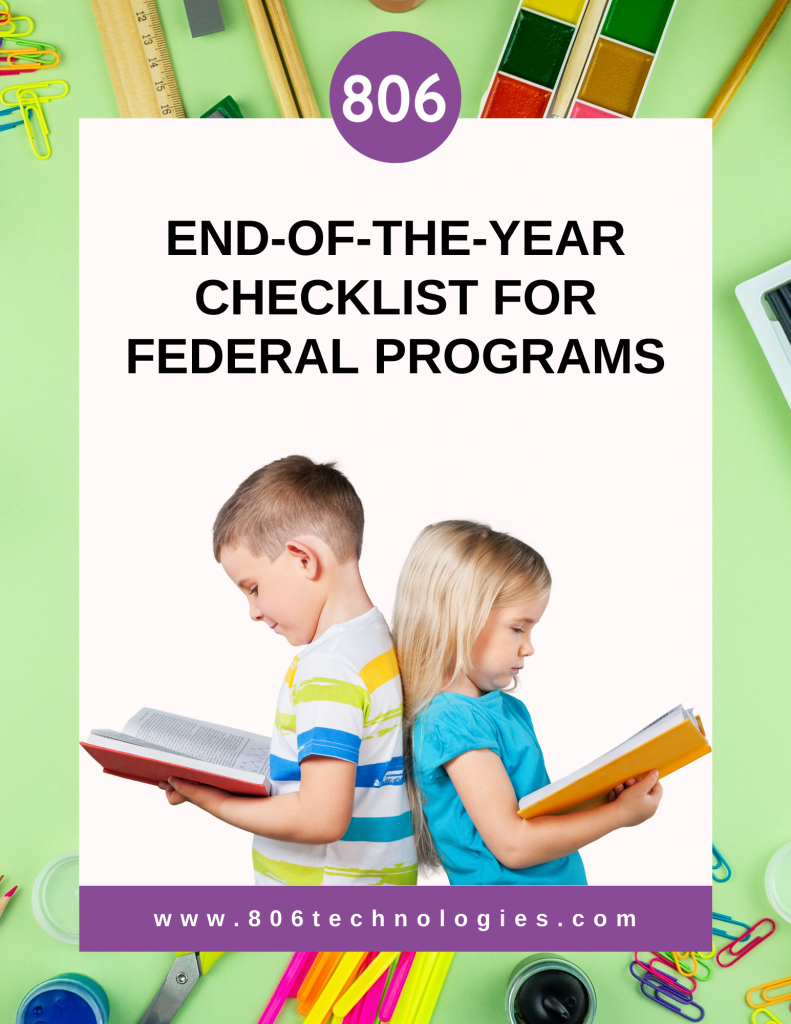 We are here for you! Our team of certified educators at 806 Technologies can help you through every step of the way with our web-based Title1Crate and Plan4Learning tools.
Our mission is to create a world of innovative schools, and our software programs help free up school leaders' time to allow for that innovation.
Title1Crate
Title1Crate is a secure, web-based compliance document management system for collecting, organizing, and validating Title I documentation. It eliminates the need for physical files, crates of paperwork and filling up local servers.
All LEA documentation is in one central, cloud-based location – easily accessible when needed and completely secure and protected for years. The organizational structure, number and type of required files, notifications, timelines, and users are all completely customizable. It is straight-forward and easy to use.
Title1Crate is the best way to be compliant, ready for audits and to monitor expenditures to ensure the very best use of federal dollars.
Plan4Learning
Plan4Learning is a web-based software program that enables campuses and districts to develop improvement plans that comply with state and federal laws and create measurable advancements in student performance.  
Plan4Learning provides a multi-user platform that supports effective processes to implement, monitor and adjust the actions schools take to improve student achievement. Plan4Learning's format helps stop planning as an act of compliance and utilize planning as an essential component for creating and growing high-performing schools.
Ready to close out the school year with greater ease and efficiency? Contact us today and let us help you wrap up the school year!