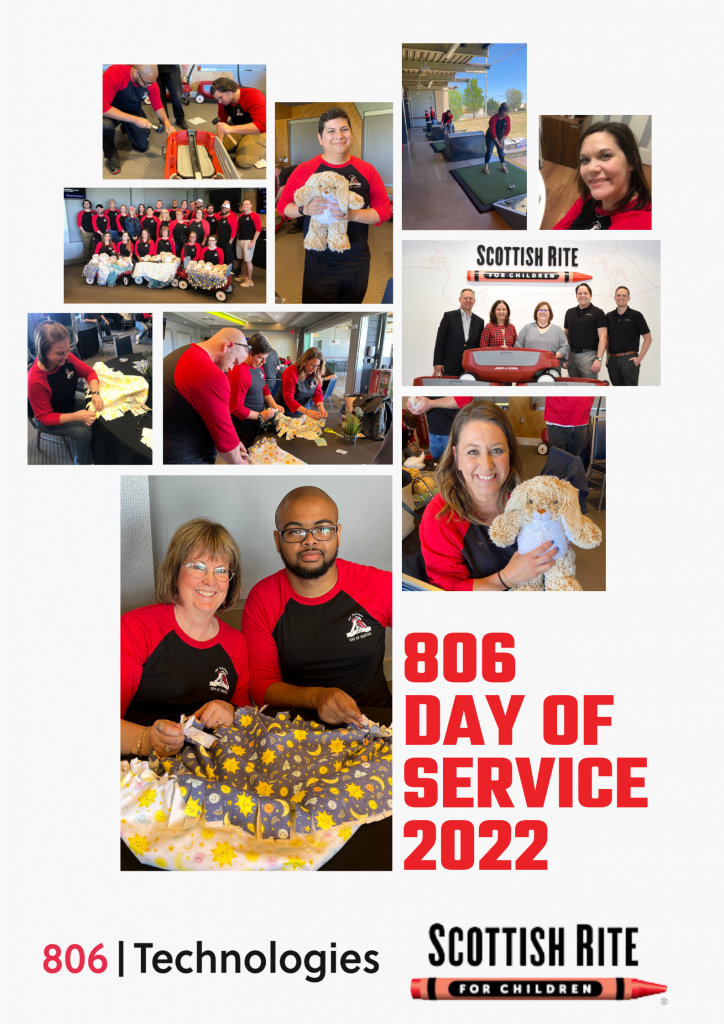 For this Spring 2022 Day of Service, 806 Technologies gathered at Top Golf to build wagons, make blankets, and stuff bunnies. These items were donated to the Scottish Rite for Children.
"Scottish Rite does great work to help our local community, and we are honored to assist them and their patients with our donation. We are elated to have the opportunity to donate items that will put smiles on children's faces as they face difficult times. " – Ross Laughter, CEO at 806 Technologies
Scottish Rite for Children treats many of the world's most complex orthopedic cases, as well as certain related arthritic and neurological disorders and learning disorders, such as dyslexia. The specialists in their six Centers for Excellence spend a lifetime practicing, researching and pioneering pediatric orthopedic care. Scottish Rite for Children treat thousands of pediatric orthopedic conditions and provide specialized care for each child.
The team at 806 Technologies were honored to donate their 20 hand-stuffed Velveteen Rabbits, 20 handmade blankets, and 12 wagons to Scottish Rite for Children. These donations will go to the children who are patients at Scottish Rite.
Following our Day of Service, the team enjoyed a fun outing hitting golf balls at Top Golf.