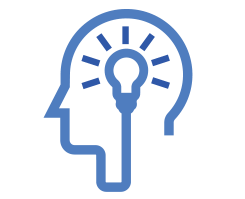 Developing More Than Software
We offer professional development to ensure you not only get the most out of our solutions but get the most out of the programs they streamline.
NEW! Strengthen Your CNA Process
Have you been completing Needs Assessments for years without seeing much benefit?
When analyzing data, are you the only one who seems interested?
Do you struggle with recruiting parents and helping them understand how valuable their participation is?
If these questions have ever crossed your mind, this NEW training is for you! Start using data to benefit your students and teachers today.
If you want more growth this year, contact us and ask for this training!
Additional Training Topics...
You deserve an easier way to create a future-focused strategic plan that will determine how to utilize your district's strengths and propel your schools towards their district vision. That's why we developed our Strategic Planning Process.
Create a clear 3-5 year strategic master plan that initiates change and tightly aligns with the annual district and campus improvement plans. With the support of an experienced 806 Technologies facilitator, create momentum and design innovation with the focused purpose of increased student success and excellence.
As former district leaders, we get it! That is why over 40,000 administrators trust 806 Technologies every day. Stop trying to stretch your operational district improvement plan beyond its capabilities.
Start envisioning a better future for the students you serve today and in the future with the 806 Technologies' Strategic Planning Process.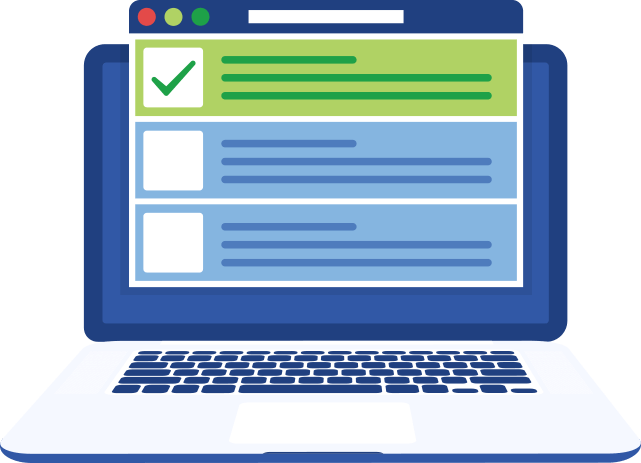 3 Hours
The WHY in CNA goes beyond the bureaucracy of the comprehensive needs assessment (CNA) process. While state and federal laws mandate that schools conduct a CNA as part of the planning and decision-making process, the main purpose or the "WHY" of a CNA is to identify the strengths and priority needs for the school, which are critical to the development of the district and campus improvement plans.
Additionally, the CNA provides justification for the use of ESSA and other funds and provides a focus for addressing student achievement and meeting challenging academic and performance standards. Conducting a CNA is an on-going process, not a one-time-per-year event.
This session is designed for each principal to bring data and 4-6 campus leaders to revise the CNA for the new school year. Often it is beneficial to begin the CNA revision with a small team of representatives from the site-based committee. The trainer will facilitate processes so that the principal and team members can analyze their school's data.
The team will identify strengths, priority needs, and revise the summary for each area of the CNA. They will examine timelines and determine if any additional dates are needed to examine new data as it becomes available. The team will also create plans for presenting the data to the entire site-based committee and determine how to communicate with the faculty and staff. At the end of the session, the draft CNA should be ready, or nearly ready, to take back to the entire site-based committee for review and approval.
School leaders will create or strengthen their procedures for conducting an effective CNA process, including timelines that are not totally dependent on the arrival of STAAR scores.
Audience:
District & Campus-Level Admins Involved In Planning
Principals
Assistant Principals
Teacher Leaders
You'll Learn:
How to select, train, and organize the data team.
How to implement a sustainable process to manage data analysis throughout the year.
How to know what data to analyze.
How to identify strengths and priority needs.
3 Hours
This session is specifically designed for principals, central office administrators and others who want great ideas about how to meet state and federal improvement planning requirements; and, more importantly, how to write effective campus and district improvement plans. This session features idea-generating conversations and includes round-table discussions that cover topics such as:
How to know if your plan has too many performance objectives and strategies.
What are evidence-based strategies and why they matter?
How to ensure all components and requirements are completed.
Ways to connect budgets to strategies.
Discover the transformation of a district that moved beyond focusing campus improvement plan goals solely on test scores (i.e. "ABC High School will move from 72% in math to 100% in math by May as measured by the [standardized assessments]," to "By the end of September, ABC High School will identify students not involved in any extracurricular organizations, teams, groups, or co-curricular programs and by May will reduce that initial population by 50%," or "XYZ School will increase the number of students who will enroll in advanced coursework classes for the school year to 50%," or "123 Elementary School will improve classroom instruction, so a minimum of 80% of students' needs are met in Tier 1 while reducing the number of students identified for Tier 2 from 16% to 12% and from 15% to 8% in Tier 3."
While state-mandated planning requirements will be included, the intent of this session is to learn new ideas to craft a well-designed, functional, and meaningful improvement plan.
Audience:
District & Campus-Level Admins Involved In Planning
Principals
Assistant Principals
Teacher Leaders
3 Hours
Taking action is the single most important task for a leader after the goals for improvement are defined. This session is for school leaders who want to stay focused on their most important goals and inspire others to join them. It provides a practical guide to creating lasting change throughout the school.
There are four actions that have a powerful way of transforming a leader's ability to influence the school's progress.
Audience:
District & Campus-Level Admins Involved In Planning
Principals
Assistant Principals
Teacher Leaders