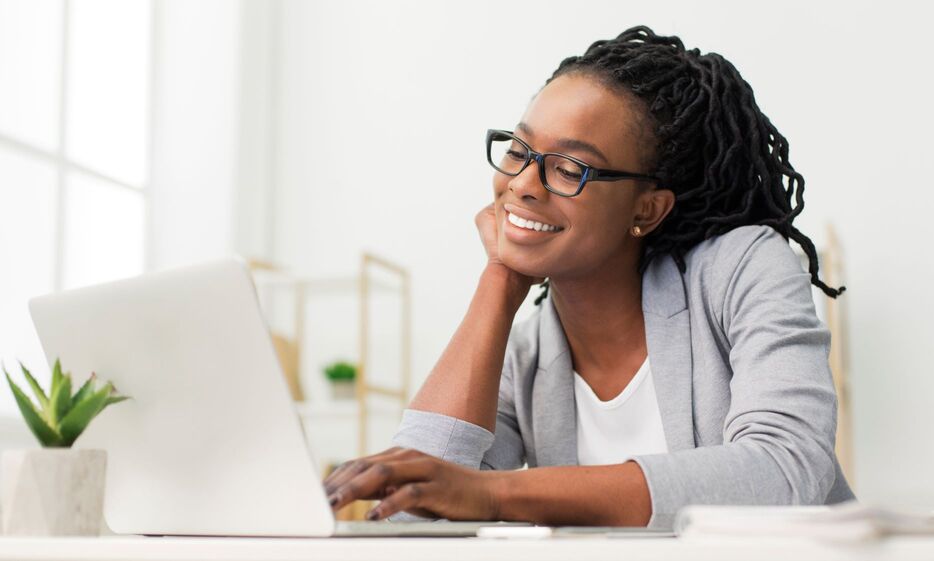 In our last blog post, 10 Tips for New Federal Programs Directors, we shared ideas for how to hit the ground running as a new Federal Programs Director, to ensure compliance from day one. In this post, we'll look at how to become even better at achieving excellence in your new role.
As a Federal Programs Director, you're responsible for managing budgets, filing reports, and ensuring compliance with federal regulations – but your job is about much more than that. As a leader in your district, your most important responsibility is to focus on the primary work of education: making sure students learn and grow in their knowledge every day.
That means investing in your own professional learning, networking with peers, conducting classroom observations, having meaningful conversations with principals and superintendents, and cultivating excellence across your district.
Here are 10 tips to help you achieve success as a Federal Programs Director:
1. Visit each campus and schedule time with your principals.
Relationships matter. Develop strong ties with leaders across your district by meeting with each principal, getting to know them, and talking about their budget. Be sure to review each school's improvement plan, discuss how Title I funds ties into their budget (see step 7 for more detail) and plan, and find out how you can best support them.
2. Meet with your superintendent. If applicable, establish your role as a cabinet member.
In most school districts, the Federal Programs Director is a cabinet member, who attends school board meetings and is a strong participant in every decision made at the district level. Your relationship with the superintendent is critical, so be sure to schedule a meeting. Ask questions about your role, clarify any limitations you may have, and establish how you can best support the superintendent and the school system.
3. Review the most recent district Comprehensive Needs Assessment (CNA).
Ensure the current budget aligns to the needs. Also make sure that you know the "non-negotiables" for your district based on the CNA. These are things that your district absolutely requires, so you must find a way to make sure the funding supports them.
4. Strive to be an expert in the planning process.
Federal programs require careful planning and thorough policy understanding. The planning process should fall on the shoulders of all leadership. However, many times it is the Federal Programs Director who is responsible for much of it. To purposefully and efficiently spend federal funds, the Federal Programs Director should lead the process.
Do make it a goal to be inclusive, giving all stakeholder groups the opportunity to be involved. For tips on where to find more information and organize deadlines, review our last blog post, 10 Tips for New Federal Programs Directors.
5. Collaborate with your colleagues to find out what was working well and what challenges were present before you came to the role.
Understanding how things were handled before you arrived at your position can be very helpful moving forward. There may be a good structure in place; there may also be problems that should be addressed.
For example, you may learn that all district level requests take 6 weeks for approval. This could be a barrier to timely professional learning. If an instructor needs to travel 30 miles down the road for a seminar, but only learns about it a month before it takes place, they may miss an opportunity for growth. Is there a way to expedite the process?
If processes work well, there is no need to change them, but as a new director, you will bring a fresh new perspective. If you are able to see things in a way that others could not, you may be able to make improvements and streamline processes.
6. Start networking with Federal Programs Directors from other districts.
There are many organizations you can join to connect with fellow Federal Programs Directors. Start by joining your State Association for Federal Programs Directors. You can also join national associations, such as the National Association of Federal Education Program Administrators (NAFEPA) and the SEA.
It's also a good idea to sign up for Listserves (newsletter mailing lists) which can help you stay informed on important topics and legal updates. Networking with other Federal Programs Directors can broaden your perspective and give you a group of peers that you can rely on when you have questions.
It's important to realize that superintendents are already networking on a regular basis and talking with one another about ways they want to spend federal funds. If you're also networking with other directors, you will have a broader understanding of how funds are being spent nationwide.
7. Familiarize yourself with each school's Title I budget and get to know the Title I Coordinator (if applicable).
Managing Title I funds is an essential part of your role as a Federal Programs Director, so get to know the coordinator for each school. In many cases, this may be the principal, but at some schools, there may be a dedicated Title I Coordinator.
You will receive many funding requests, and there will be times you may have to say "no". This can be difficult when the requestor is someone you respect and consider a friend. However, if you are familiar with each school's budget and the federal guidance, you will be able to explain your decisions, including the "no" answers.
8. Make sure principals know the rules and the processes for federal programs.
Don't assume principals already understand the "rules" for federal programs. As the expert in federal guidance for your district, you can assist principals by helping them understand which guidelines pertain to them. Be as transparent as possible and make your processes as simple and easy to follow as you can.
9. Develop a strong understanding of evidence-based strategies and know-how to improve school performance.
The dollars you are responsible for as a Federal Programs Director should be spent in support of evidence-based strategies. To ensure funds are being used for strategies that work, you'll need to develop a thorough understanding of the curriculum used in your district.
You should also have a strong relationship with your director or supervisor of student data, so you can always take a pulse on how funds and strategies are affecting student learning.
10. Focus on being an instructional leader first.
Regardless of your role in a school district, your first responsibility should always be as an instructional leader. If you stay focused on the meaning behind the work you are doing – helping students learn, grow, and achieve success – you will achieve greater satisfaction and greater excellence.
We are here for you! Our team of certified educators at 806 Technologies can help you through every step of the way with our web-based Title1Crate and Plan4Learning tools. We also offer professional learning for creating effective Comprehensive Needs Assessments.
Our mission is to create a world of innovative schools, and our software programs help free up school leaders' time to allow for that innovation.
Title1Crate
Title1Crate is a secure, web-based compliance document management system for collecting, organizing, and validating Title I documentation. It eliminates the need for physical files, crates of paperwork and filling up local servers.
All LEA documentation is in one central, cloud-based location – easily accessible when needed and completely secure and protected for years. The organizational structure, number and type of required files, notifications, timelines, and users are all completely customizable. It is straight-forward and easy to use.
Title1Crate is the best way to be compliant, ready for audits and to monitor expenditures to ensure the very best use of federal dollars.
Plan4Learning
Plan4Learning is a web-based software program that enables campuses and districts to develop improvement plans that comply with state and federal laws and create measurable advancements in student performance.  
Plan4Learning provides a multi-user platform that supports effective processes to implement, monitor and adjust the actions schools take to improve student achievement. Plan4Learning's format helps stop planning as an act of compliance and utilize planning as an essential component for creating and growing high-performing schools.
Professional Learning
806 Technologies is made up of experienced Title I administrators and Federal Programs Directors who know the comprehensive needs assessment process and can help you along the way.
We will partner with you to provide job-embedded support, mentoring, and training. Access our team of certified educators who can provide you with planning tools, advice, resources, and more.
Ready to achieve success with ease and efficiency? Contact us today and let us help you level up!