Review Pending Files in CrateIt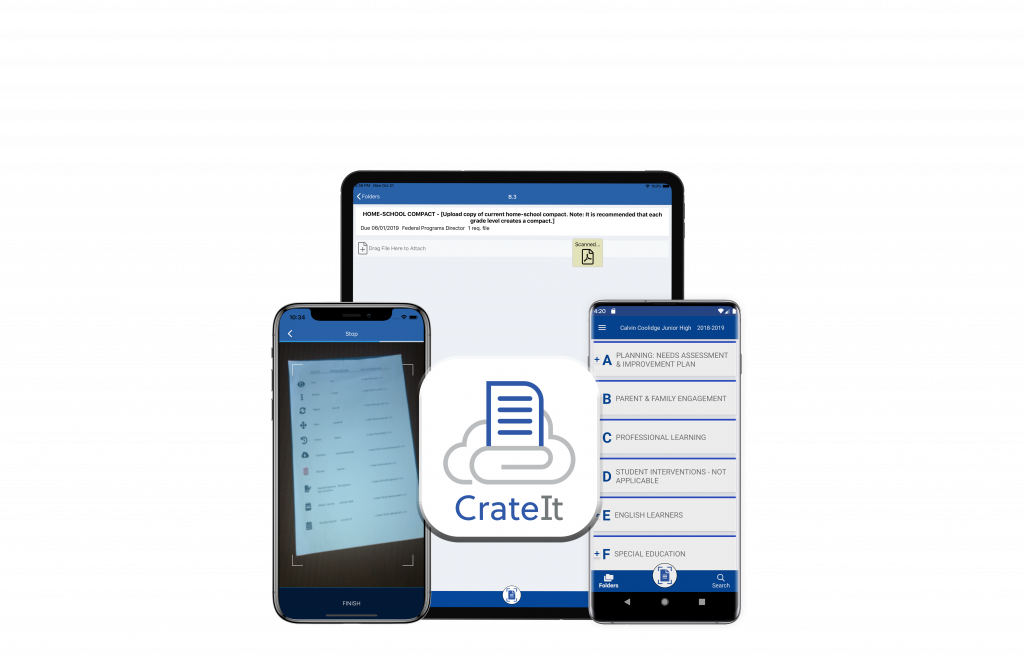 Title1Crate gives administrators a way to efficiently and thoroughly review and organize all of their compliance documentation. 806 Technologies is proud to announce that customers can now review pending files directly within the CrateIt mobile app. All you have to do is open your updated CrateIt mobile app and select the new "Files Pending Review" option in the Main Menu to review and accept or reject pending files.
This "Review" feature works seamlessly across both Title1Crate and the CrateIt mobile app.
What We Heard: You want to be able to review pending files within the CrateIt mobile app and be able to update the status of the file while you're on-the-go.
What We Did: We built a new feature within CrateIt that allows you to review pending files then accept or reject them. You also have the ability to accept or reject the file with notes. This improves your ability to efficiently review documents and stay within important deadlines.
How It Works: Similar to the Title1Crate desktop platform, you can now open the CrateIt mobile app on a tablet or smartphone and select a pending file to review. Once you've reviewed the file, you can accept or reject the file and provide a text response to the file uploader. Check out the Knowledge Base article for more information.
The way educators organize their compliance documentation is evolving. What was once a room full of physical boxes and hundreds of printed papers is now all digital. For the past 15 years, district administrators across the nation have been migrating to Title1Crate to meet all of their compliance documentation needs in a single, easy-to-navigate digital platform. 
And today, we've evolved yet again. By introducing a critical Title1Crate feature to CrateIt, administrators can now access and review pending files on-the-go from the quick use of a tablet or smartphone. From crates to desktops to mobile devices, our evolution progresses, and we continue to deliver on our mission of creating a world of innovative schools.