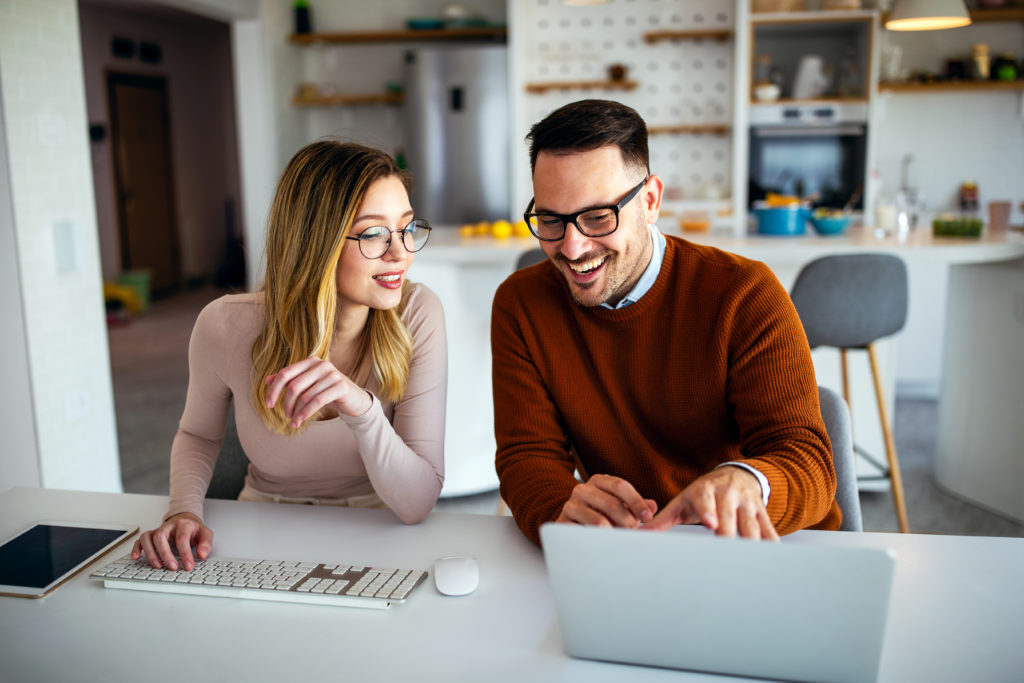 Every year, the California Department of Education (CDE) designates school districts, direct-funded charter schools, and county offices that receive government funding to review. These reviews take place to ensure that entities are spending the funding as required by law.
CDE designated the Federal Program Monitoring (FPM) office to supervise FPM Reviews. FPM Reviews take place either in person or online. At the end of each review, the state presents a report of any findings of non-compliance and how to correct them.
An onsite review includes stakeholder interviews, classroom observations, and a review of data and documents. An online review consists only of the data and document review.
If your LEA has been selected for an FPM Review, the following tips will help you to effectively prepare.
1. Approach your FPM Review with the right mindset.
Preparing for an FPM Review can be time-consuming and challenging, but look at this event as an opportunity to learn and grow. Take the time to debrief the review with your team and capture new learnings on how to improve.
Be open to communication during the preparation process. Consistent, clear communication is vital to the success of your FPM Review. Keep in touch with all staff who implement federal programs. Assign clear roles and responsibilities – make sure it's known who is the FPM Team Lead and who are the reviewers. Seek technical assistance from the CDE team when needed.
2. Familiarize yourself with the Program Instruments and CDE Monitoring Tool (CMT).
Program Instruments
Program Instruments contain an outline of the legal requirements for a particular program. Each Program Instrument is annually reviewed by the CDE legal department and updated as necessary, based on changes in law and ED findings. 
Train district and site staff on the Program Instruments; they can be used as a checklist to make sure that all of the components for each item are addressed and uploaded in CMT. 
CDE Monitoring Tool (CMT)
The CDE Monitoring Tool (CMT) is a web-based tool developed by CDE to help facilitate the FPM Review. This is the tool that you will use to upload, link, and certify compliance documentation. Becoming proficient in the use of this tool will greatly aid in the FPM Review process.
To familiarize yourself with CMT, watch CDE's hands-on webinar training found on their CMT landing page under "Training" and download the User Manual.
If you have any questions or need technical assistance, you can submit a help desk request form to CDE found under the "CMT Help Desk" section of their CMT landing page.
3. Decide on file naming conventions and a documentation structure.
Organize a method for communicating and gathering evidence. (Title1Crate is an incredible tool that can help you with this!)
Establish a consistent naming convention. Communicate with your team on how you will name and label files. This will make the process much easier as you approach campuses for digital files. Consistent naming conventions will allow you to work more efficiently as you will be able to find and organize files more quickly. It will also assist your team with locating files in CMT when linking and certifying documents. 
Suggested convention:
Year.instrument.site.docabbreviation
Example:
20-21.CE01.XYZele.parengpol
Translation:
2021-22 school year, Comp Ed 01, XYZ Elementary, Site Parent Engagement Policy
4. Give yourself enough time to collect and upload documents.
Within 90 to 60 days of the first day of your review, focus on collecting and reviewing documents. Collect the "low-hanging fruit" of the policies, procedures, and processes. This gives your team time to create or correct, and update documents as needed before the FPM Review. This is also the time to assign roles to team members if you have not done so already.
Within 60 to 30 days of the first day of your review, continue to collect documents, but also shift your focus to loading, linking, and certifying documents in CMT. Contact program reviewers for clarification on evidence requests. Set a goal to have 100% of required documentation loaded, linked, and certified in CMT by the 30 day mark prior to your review.
30 to 0 days prior to the first day of your review, finalize any remaining documents that need to be collected, loaded, linked, and certified. Be careful to watch for comments from the CDE reviewers during this time. Check the comments section in CMT multiple times each day.  It is a great idea to shelter a few times on your calendar every day for comment review and response. 
If you have an onsite FPM Review, coordinate the daily schedule and logistics. Ensure that your team is prepared for the scheduled activities during your onsite review.  It's a great idea to have a practice, or mock, FPM Review at each site that is being reviewed at least two weeks prior to the actual onsite review. This provides time to correct any areas that need attention prior to the actual review.
5. Lean on CAASFEP and your local county office of education for support.
The California Association of Administrators of State and Federal Education Programs (CAASFEP) is a professional organization serving the State and Federal Program Directors and others in the implementation of ESSA and state programs.
As a member of the organization, you will receive timely information on state and federal legislation and you will also have the opportunity to further your professional learning by attending their state and federal conferences.
By connecting with CAASFEP members, you will have access to useful information and resources that can aid you in preparation for your FPM Review. It will also provide you with a local experienced community who can assist you as you go through your FPM Review.
Additionally, contact your local county office of education. Not only does this connection provide a great opportunity to network, but it is also a good way to stay in sync with county rule and regulation updates.
We are here for you! Our team of certified educators at 806 Technologies can help you through every step of the way with our web-based Title1Crate tool and with our professional learning services.
Our mission is to create a world of innovative schools, and our software and professional learning services help free up school leaders' time to allow for that innovation. With additional funding, professional learning, and software services (like ESSER Crate), we can more quickly recover and see our children, communities, and nation thrive once again.
Title1Crate
Title1Crate is a web-based document management and communication tool that helps districts nationwide to organize all compliance documentation in a central hub. Assign due dates to your campuses and set automated email reminder notifications. Easily review and approve documents. Ensure that everything is in order for your upcoming FPM Review with Title1Crate.
Professional Learning
FPM Professional Learning – 806 Technologies is made up of experienced Title I administrators and federal programs directors who know the FPM Review process and can help you along the way. We will partner with you to provide job-embedded support, mentoring, and training. Access our team of certified educators who can provide you with planning tools, advice, resources, and more.
Ready to execute your FPM Review with greater ease and efficiency? Contact us today and let us help you complete your upcoming FPM Review!