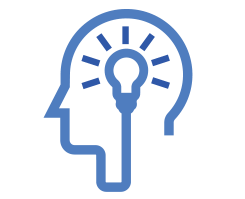 Take Flight breaths new life into the age-old DISC model. By linking four birds to the model, people remember the styles like never before. Take Flight Learning makes self-awareness easy, which creates better teamwork, higher levels of team engagement, lower turnover, and better results.
What is Take Flight Learning?
Take Flight Learning provides the means for employees to have a clear understanding of themselves and a deeper understanding and appreciation of those they interact with. Participants will leave the initial training with an understanding of the four unique behavioral styles, the knowledge to identify the styles of others, and the best approaches they can take to ensure good communication pathways.

Who is Take Flight Learning for?
A school campus
All principals in a district
All leadership at the central administration
Other groups who would benefit from knowing the talents and traits of themselves and peers
Why Take Flight Learning?
Most DISC sessions generate a high level of excitement because in general, people enjoy learning more about themselves. But does the training change behavior? Do the participants remember the training? Did the training give a good return on investment for the school?
Instead of focusing on letters, the Take Flight Learning DISC training program focuses on application, not on a model that will soon be forgotten.
What types of topics will be covered in Take Flight Learning?
Effective communication

How to provide meaningful feedback
Conflict management
Driving innovation
Leadership
Choose from:
Half day session
Full day session
Cost
Half Day Training – $2,000 for up to 30 people (additional $30 per person for more than 30; limited to 50)
Full Day Training – $3,500 for up to 30 people (additional $30 per person for more than 30; limited to 50)
If applicable, travel costs will be added
Custom options available upon request
Contact
Evan Grasser – evang@806technologies.com,      806-331-6160 x 134
Cindy Gibson – cindyg@806technologies.com,     806-331-6160 x 144
Need customized professional learning?
Our team of certified educators have walked in your shoes. We understand your challenges and career aspirations. We are experts in the professional learning field with extensive school administration experience. If you don't see a professional learning offering that you're interested in, CONTACT US! We would love to develop a custom training that meets your exact needs.
Contact Us
How It Works
Follow these 3 easy steps to enroll in the Take Flight Learning professional development program.
Step One
Click the "Register Now" button on this site and complete the form.
Step Two
Send a purchase order (PO) to 806 Technologies at reneec@806technologies.com.
Step Three
After we receive the PO, the principal will be registered and will receive an email notification with additional details.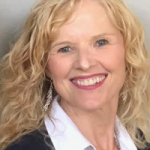 Evan Grasser
Evan Grasser is a creative education leader, leadership coach, and expert presenter who played a major role in supporting and instructing both aspiring and current school and district leaders in New Mexico.  She is the co-founding instructor for New Mexico's First-Year Principals Academy and First-Year Superintendent Academy. She has also refined and enhanced New Mexico's Administrator Leadership Development and the Board Leadership Development programs.  Her enthusiasm for improving teaching and learning is contagious and motivating! Evan has served in multiple administrative roles from principal to associate superintendent in districts ranging from 3,600 students to 74,000 students. She has held positions in New Mexico, Texas, and Louisiana.  Evan is frequently sought to train, coach, and mentor school leaders and school boards and also facilitate strategic planning for districts.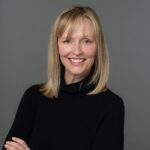 Cindy Gibson
Cindy is a Professional Development Specialist at 806 Technologies. She has served in the education field for 26 years. Her various roles in both public and private schools include elementary principal, early childhood director, curriculum coordinator, federal programs coordinator, instructional coach, and classroom teacher. Cindy grew a passion for improvement planning during her federal programs years in a large Dallas-area district, where she supported campus administrators with identifying and documenting needs and goals, as well as providing focused support and training in Title I and Title III. Professionally, she most enjoys collaborating with district and campus leaders to analyze data, identify needs, work through challenges, and write clear goals. And of course, as a former district user of Plan4Learning and Title1Crate, she loves to share the simplicity of documenting those processes in the software. Personally, she enjoys traveling and spending time with family.