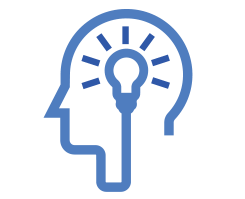 Strengthen Your CNA Process
Have you been completing Needs Assessments for years without seeing much benefit? When analyzing data, are you the only one who seems interested? Do you struggle with recruiting parents and helping them understand how valuable their participation is? If these questions have ever crossed your mind, this training is for you!
What is Strengthen Your CNA Process?
Strengthen Your CNA Process is a 3-hour session designed to equip you with strategies for conducting effective needs assessments that directly impact student success.
Start using data to benefit your students and teachers today. Upgrade your procedures, create a sustainable process, and accelerate your improvement on the campus and district levels.
Why Strengthen Your CNA Process?
Does your LEA have an effective planning process in place? The CNA is the foundation for building strong plans that focus on high priority needs and not just compliance. This training can provide your school with the tools and knowledge you need to build effective plans for student growth at the LEA and campus levels.
What will I learn in Strengthen Your CNA Process?
Discover the importance of a comprehensive needs assessment as part of a continuous growth and improvement process

Learn best practices for gathering and analyzing data

Discover how to implement a sustainable process to manage data analysis throughout the year

Understand how to optimize the CNA process for the best possible results when identifying school strengths and prioritizing needs

Learn how the CNA drives and aligns the development of action steps

Affirm the importance of engaging the right stakeholders in the CNA process
Who is Strengthen Your CNA Process for?
District and campus-level administrators involved in planning
Principals
Assistant principals
Teacher leaders
Contact
Lesli Laughter – llaughter@806technologies.com, 806-331-6160 x 103
Need customized professional learning?
Our team of certified educators have walked in your shoes. We understand your challenges and career aspirations. We are experts in the professional learning field with extensive school administration experience. If you don't see a professional learning offering that you're interested in, CONTACT US! We would love to develop a custom training that meets your exact needs.
Contact Us