806 Technologies is excited to announce our first annual 806 Learning Summit this June 8-10, 2023 at the Omni Frisco Hotel. Our theme this year is "Connecting the Dots".
"Districts are heading not toward a 'new normal' but rather a 'no normal' – an environment of uncertainty and ambiguity that requires continuous flexibility, innovation, and investment," said Ross Laughter, CEO of 806 Technologies. "Data, analytics, and technology are now vital to education strategy."
Through the 806 Learning Summit, 806 Technologies will address the most significant challenges that education leaders face as they build innovative and adaptable schools of the future.
Attendees of this event can expect the following outcomes:
Connect the dots between data and organizational decision making
Deliver continued value to students with strategies backed by analytics
Harness the incredible power of people, strategy, and technology
Transform uncertainty into opportunity with powerful tools that drive innovation
Deepen your learning and support your leadership journey
Connect with your peers and build your community
This 2023 event will feature 4 tracks that cover cutting-edge approaches to Transformational Leadership, Mental Health & Wellness, Continuous Improvement, Instructional Leadership, in addition to other education-related breakout sessions. 
Dynamic keynote speakers for this event include:
Hamish Brewer – Speaker, Best-Selling Author, Transformational Change Catalyst and Business Consultant
Charles Dupre – Deputy Executive Director, Member Engagement and Support, Texas Association of School Administrators
Lesli Laughter – Chief Academic Officer, 806 Technologies
Don't miss your opportunity to join your fellow education leaders nationwide for this impactful event. To register for this inaugural event, click here.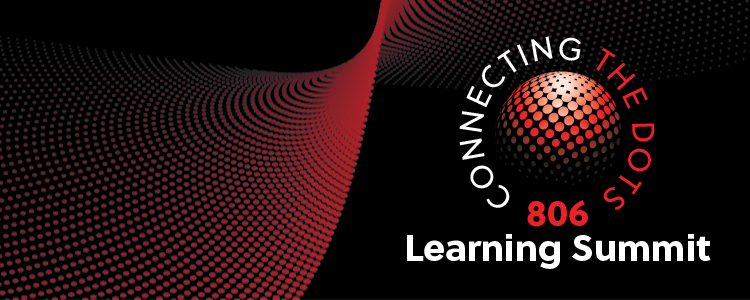 806 Technologies is an education software and professional learning company dedicated to creating a world of innovative schools by streamlining administrative paperwork. 806 Technologies offers LEA administrators a full suite of software solutions, including Plan4Learning, Title1Crate, SCE Crate, SpEd Crate, and Safety Crate. Our educators provide professional learning on improvement planning and strategic planning to free up more time in administrators' days so that they can get back to focusing on what matters most – their students.
Ready to streamline your administrative paperwork? Contact us today and let us help you achieve workplace excellence!